THE INSTITUTE OF GEOGRAPHY VISITED CHAIRMAN OF ORGANIZATION «ARCTIC CIRCLE», FORMER PRESIDENT OF ICELAND ÓLAFUR RAGNAR GRÍMSSON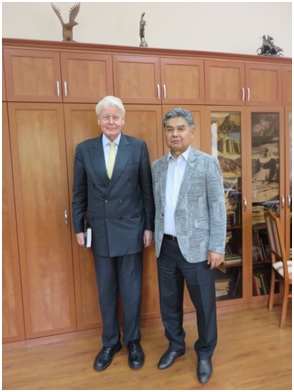 September 9, 2017 the Institute of Geography visited chairman of organization «arctic circle», former president of iceland Ólafur Ragnar Grímsson.
Mr. Grímsson got acquainted with the scientific directions of the Institute of Geography. He highly appreciated the glaciological research conducted by the Institute, especially noting their year-round and long-term character. He proposed the cooperation of the Institute of Geography with two international platforms «Arctic Сircle» and «Himalayas - The Third Pole circle»:
The Arctic Circle is the largest network of international dialogue and cooperation on the future of the Arctic. It is an open democratic platform with participation from governments, organizations, corporations, universities, think tanks, environmental associations, indigenous communities, concerned citizens, and others interested in the development of the Arctic and its consequences for the future of the globe.
«Himalayas - The Third Pole» is a multilingual platform dedicated to promoting information and discussion about the Himalayan watershed and the rivers that originate there.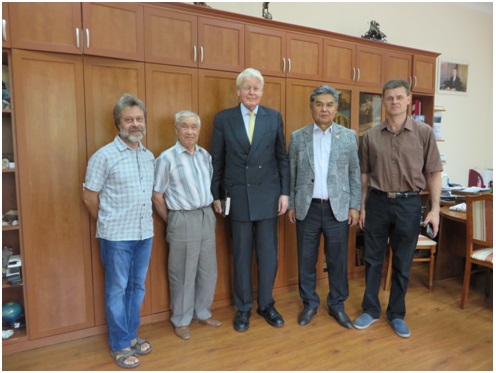 Invited the director of the Institute of Geography Medeu A.R. take part in the upcoming assembly on October 13-15, 2017 in Reykjavik, Iceland.