REPORT
on a business trip of the junior researcher, Department of Glaciology, Institute of Geography Saydaliyeva Z.R., Dushanbe, Tajikistan
Junior researcher of Department of Glaciology Saydaliyeva Z.R. was participant of the Organization for Security and Co-operation in Europe (OSCE) program for the 3rd workshop "Capacity Building of Young Researchers from Central Asia and Afghanistan in Water for Policy Studies" from August 20 to 28, 2019.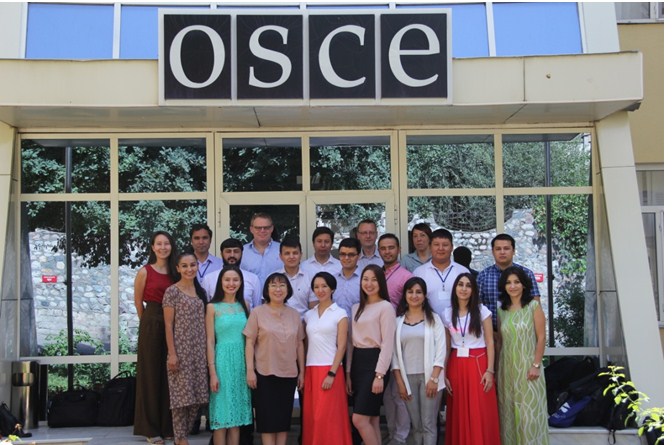 20.08.19 Day of arrival in the city of Dushanbe. Accommodation at the hotel "ATLAS".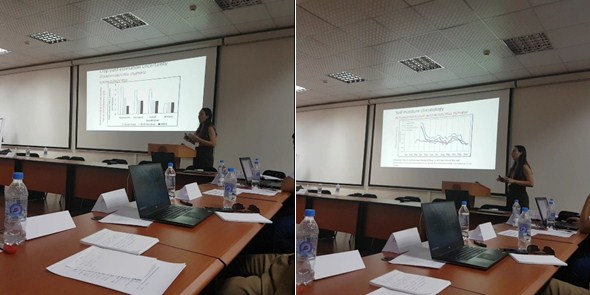 21.08.19 Day of Presentations by participants. A report was presented on the topic "The use of remotely-sensed soil moisture, snow and vegetation indices as predictor of in Kazakhstan". Presentation discussion, group work
22.08.19 Welcome speech by the organizers of the OSCE workshop Tahmina Zhumabaeva and Dr. Kai Wegerich. Presentations by lecturers of the seminar Dr. Ilkhom Soliev (Halle-Wittenberg University named after Martin Luther, Germany) and Professor Björn Klove (University of Oulu, Finland).
23.08.19 Work in groups. Writing a work plan for a scientific article. Presentation and discussion of the structure of the article, key findings results.
24.08.19 Individual work with the lecturer Professor Bjorn Clove. Making adjustments to the developed structure of scientific research.
25.08.19 Lecture on the theme "The process of submitting, reviewing and revising a scientific article.
26.08.19 Work on the article.

27.08.19 Closing ceremony and certificates. Summary and next steps: Reflections on the issues raised during the course. Assessment of the OSCE workshop.
28.08.19 Departure to Almaty.