«Tuiyesu» Geoecological Research Station is located in Senek village of Karakiya district of Mangystau region in 200 km from the Aktau regional centre. It was formed in 2004 in the framework of the «Realizations of the first stage of works for the sand detention in the village Senek of Karakiyan district of Mangistau region» project.
Map of location of «Tuiyesu» station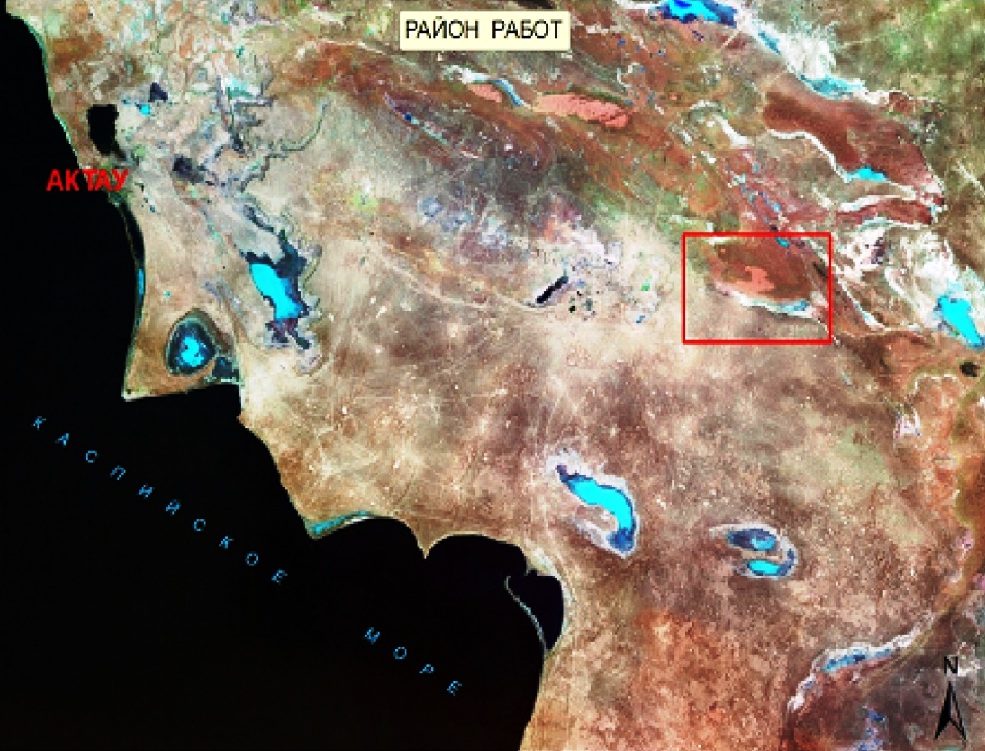 The station belongs to the Department of Geomorphology and has required material base for research works. Monitoring of the Tuiyesu sandy massif has fundamental and applied value for determination of general and regional laws of dynamics of eolian processes of deserted regions in Kazakhstan. The experience in monitoring and worked out methods of fastening of blown sands could be applied in other regions of Kazakhstan and abroad.