The Organization for Security and Cooperation in Europe (OSCE) organized a competition among PhD students from Central Asia to attend the seminar "Scientific Course for Researchers from Central Asia and Afghanistan on Water Policy Studies" October 25-29, 2018 Dushanbe, Tajikistan, where researcher of the laboratory of geomorphology and geoinformation cartography A.G. Valeyev took part.
The representatives of scientific organizations from Kazakhstan, Uzbekistan, Kyrgyzstan, Tajikistan and Afghanistan took part at the seminar.
The purpose of the training is to develop the scientific community in Central Asia and Afghanistan for preparing scientific works and articles related to water resources, water management issues in the region. As a result of the training on the basis of newly acquired skills the workshop participants are planning to publish their research works in the Special Edition of the Central Asian Journal of Water Research (CAJWR). Participants are also expected to contribute in regional water cooperation and the creation of sustainable transboundary water relations.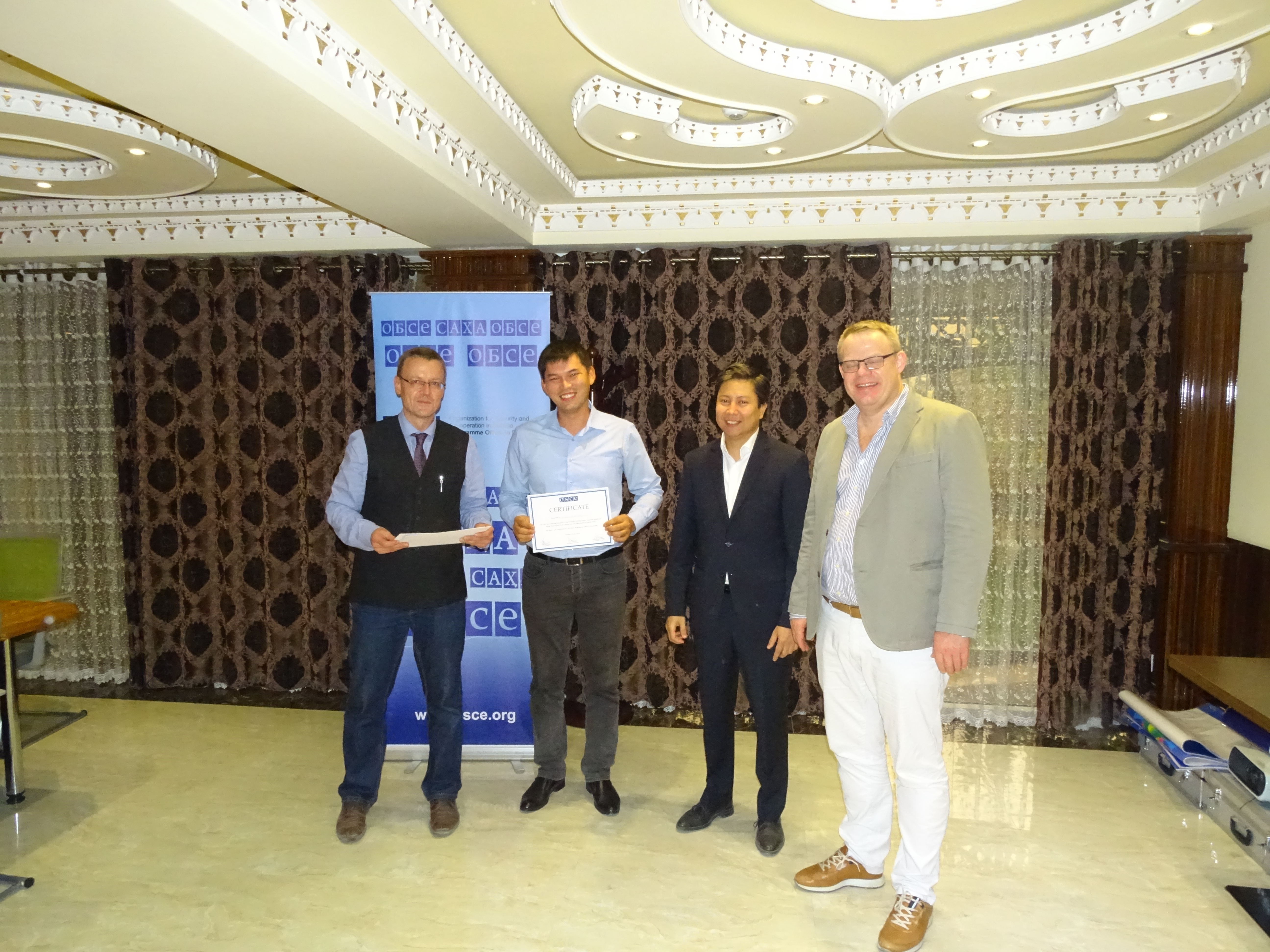 Seminars were given by:
Dr. Ilkhom Soliev, Martin Luther University Halle-Wittenberg, Department of Agricultural, Environmental and Food Policy, Germany;
Prof. Bjorn Klove, University of Oulu, Faculty of Technology, Water
Resources and Environmental Engineering Research Unit, Finland.